First Month for Attempters
The First Month for Attempters
What to Expect
You will probably not be left alone for quite some time. The people who care about you are working like mad to keep you alive; they are probably not going to leave you in a situation where they have the possibility of losing you. You may feel constantly under surveillance.
Your loved ones may be working to figure out what responsibilities you are capable of.
You may feel you are being treated like a child and have no say in your life, or your care.
You may have a lot of responsibilities placed on you. You may be required to call insurance companies, make appointments, clean your house, run errands, pay bills and go to work or school. You may still be struggling to accept the fact you are alive.
Your friends, family, doctors, and nurses will ask you over and over; "How are you?" "Do you feel like hurting yourself?" "Are you thinking of killing yourself?" Be honest. They are asking so they can help you. They can't help you if you aren't honest.
What You Can Do
Set and keep appointments with your doctors and therapists.
Write a safety plan. The next few months and years are very critical for your well-being. You need to have a safety plan in place. Part of this safety plan will include 6 – 10 people you can call. You cannot rely on just one or two people to keep you well. Your therapist or doctor should help you with your safety plan.
Create a Daily List of ten basic things you need to accomplish. If you are extremely mentally ill there may be days these items are the only things you accomplish. Seeing the list of items you completed will give you a sense of accomplishment and self-respect. This list helps dispel the thought, "I haven't done anything today." To keep it simple and not get overwhelmed there should be no more than ten items on your Daily List. These items should be things that are healthy and may be things you have taken for granted as stuff that should just be done every day, until now. You can create your lists on Sunday for the week ahead to include your changing schedule, such as attending a therapy appointment or family event. You may choose to create a standard list that never changes. There is a template of Daily Accomplishments in the downloadable section of this website. Ideas for this list include: Get out of bed. Make the bed. Go for a walk. Stretch. Take a bath or shower. Eat breakfast. Eat lunch. Empty the dishwasher. Feed and water pets. Write three things I am grateful for. Write three things I really like about myself. Brush and floss my teeth. Drink a large glass of water. Take my medication as prescribed.
Take your medication as prescribed. Your loved ones may monitor this and give out your meds. If you are unwilling, or unable, to do this you need to let your doctor know. They will be treating you under the assumption you are following their prescriptions.
If you find you do not get along with your doctor(s) look for, and find new ones. Not everyone has the same philosophy and not everyone gets along. There are great doctors out there that specialize in what you need. Do not give up.
Make sure you are getting enough sleep. A lot of mental illness can be caused, or gets worse, because of lack of sleep. Our brains do not work properly without sleep. Period. You are not an exception to this rule.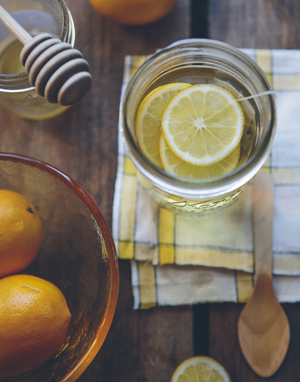 Drink lots of water. Our bodies do not work properly without it either. Period. One recommendation is to take your body weight and divide it by 2. This is the number of ounces of water you should drink daily.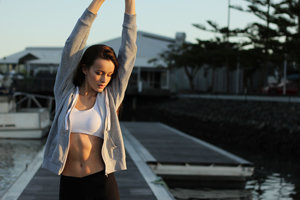 Exercise. This will look different for everyone. Some people may need to run five miles a day and some may need to do yoga. Whatever this looks like for you make sure that it feels good and is a part of your daily routine.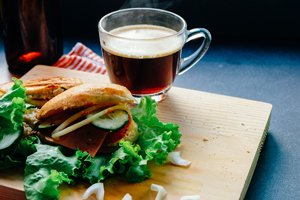 Eat whole foods. The quality of fuel you put into your body directly equals the quality of results you get out of it.
Know that depression is curable. Suicidal ideation is much like an emotion. It may come and stay a while and then go. Just because you have a thought of suicide does not mean you are doomed to that for the rest of your life. Allow your thoughts and feelings to come and go. They will do both, whether you like it or not, as long as you stick around long enough for it to happen.
You may have a desire to get a pet. This is common. It is also common for suicide attempters loved ones to say things like, "You can't even take care of yourself." This may be true. You may need to prove yourself. You may need to honor and gain back trust. However, an animal is a great way for you to stay healthy and have something else relying on you.
Take a daily multi vitamin.
Meditate. Find a time you can turn off all electronic devices and sit quietly without interruption.
Take care of you and your health. No one else can do this for you and you can't do it for anyone else.
Do not smoke, drink, or do illegal drugs to self-medicate. These will only make your body work more improperly in the long run. Right now you need to be focused on healing.
Naps are a great tool. If you are tired, sleep.
Write down your thoughts/feelings in a journal, in poetry, or however feels best. This is a great way to get it all out on paper. The more terrible thoughts you keep in your head and to yourself the more diseased you will become.
Be honest with yourself first and then speak your truth out loud to people you can trust.
Breathe. Breathe. Breathe.
Talk. Talk. Talk.
Go for a short walk.
Find somewhere you feel safe and go there when you need support and time.
Stretch. Stretch your body and your mind.
Cry. Tears are a great way to move your mind downstream to a better place.
Drink a glass of water.
Stay present in the moment. You do not need to think about tonight, tomorrow, next week or next month. Be where you are NOW. That is all you need to do.
Become aware of your self talk and what you are choosing to believe about you, your life and those in it.
Look into local support groups for mental illness www.NAMI.org is a great place to start.
Don't think too far ahead. Take each day at a time, break that day into the next hour and the hour into the next minute. That is all any of us can do is make it through the next minute, and sooner or later you will make it through weeks without thinking about it but for now….just get through the next minute.
Everything you are thinking, feeling, experiencing is right for you. That is all that matters. You cannot pass judgment on yourself and tell yourself your feelings are wrong. Feelings are just feelings, they are not right or wrong.