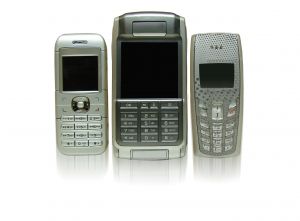 Photo Credit dreamjay at Stock.xchngVerizon Hopeline
How many used phones do you have shoved, stored, and hidden in your home and office? You know, the ones the kids pretend to use? The ones that are missing keys or will no longer turn on? Anyone?
I was contacted by a reader/follower about the Verizon HopeLine recently and thought I knew all about the program. Well I didn't and you may not either. Here is what I learned:
You can donate those phones hiding in your home through a Verizon Store, through a HopeLine program or through the mail.

Since 2001, Verizon has collected over 10 million phones and donated 151,000 phones to domestic violence survivors. This means your wrecked phone doesn't have to be perfect. There are phones I haven't donated because I thought there was no way I wanted someone else using them! So what do they do with the phones like mine? Verizon is committed to keeping this electronic waste out of landfills and recycling it. They have then donated over $18.1 million to domestic violence organizations!

In 2008, Verizon started shipping prepaid shipping packages to customers who purchased a new phone from Verizon. So all you have to do is drop your used phone in the sealable paid for package and drop it in the mail!

I had no idea that "HopeLine phones are refurbished phones that are equipped with 3,000 anytime minutes of airtime and texting capabilities. They come with Verizon Wireless Nationwide Coverage, Call Forwarding, Call Waiting, 3-Way Calling, Caller ID, Basic Voice Mail and texting. HopeLine phones are available to survivors affiliated with participating domestic violence agencies. This way the users have access to help and connection with support of those who love them.

There are HopeLine apps for smartphones and tablets you can download to your device if you visit Verizon HopeLine.
Why is this information important to me? My research showed that many of the people I interviewed were victims of domestic violence which lead to their suicidal thinking and actions. This is one more tool for us to use and be aware of. Thank you Verizon!