Our Fight to Save the Children of Others~Jerry Gabay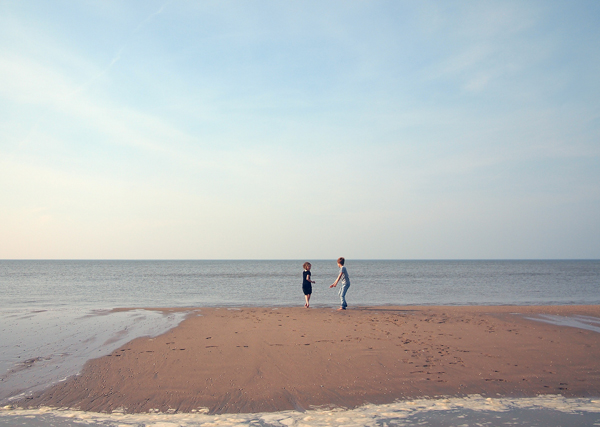 Our precious daughter, Susanna, was born on March 20, 1989.  She was an incredibly delightful child, always smiling and supportive of others.  She loved the outdoors, hiking, skiing, and biking with family and friends.  It seemed that fortune had especially favored her.  At least, that is, until her junior year in high school.
In February of 2006, Susanna came home from a health ed class and said she thought she might be medically depressed, and asked to see a counselor.  She saw a GP at our doctor's office in March who prescribed 50 mg of Prozac and placed her on a waiting list for consultation at the local mental health agency.
In April, 2006 the doctor upped the dosage to 100 mg.  The next day, Susanna's boyfriend called us to say that they were at his house, and Susanna was apparently catatonic.  She was unable to speak or move.  We went there immediately, and in truth, she could not move.  We carried her to our car and transported her to the ER at Providence Memorial hospital in Hood River, OR.  The hospital could give no explanation for her condition.  At that point, we stopped the meds.
Soon thereafter, Susanna saw a psychiatrist associated with Providence Hospital, and a licensed counselor, also with Providence.  She kept up this relationship until she left for college in September, 2007.  The psychiatrist diagnosed major depression and prescribed Wellbutrin, but neither the doctor nor counselor advised us much on what we could do to support her.
In December, 2006 (near the start of her senior year in HS), her counselor called Susanna's mother, Susan, to say that Susanna had been cutting on herself for some time (the first we knew of that) and was voicing thoughts of suicide. The counselor had contacted Providence Hospital in Portland to arrange a bed in the Secure Adolescent Psychiatric Unit, and recommended that we take her there immediately.  We did so.   Her treating psychiatrist switched her medication to Effexor, 150 mg, which continued with for the next 3 years.  We were given no information regarding family resources such as NAMI, nor information as to the seriousness of depression nor the warning signs to look for nor the precautions to take regarding suicide.   This lack of communication was despite the fact that Susanna had signed an authorization for medical staff to communicate with us.
In June, 2007, Susanna graduated from high school, very proud to have succeeded in being co-Valedictorian, despite her struggles related to depression.   However, despite having been a semi-finalist in the State Speech and Debate tournament her junior year, and having qualified for the District Track meet the same year, she declined to participate in either one her senior year.
In September, 2007 she entered the Honors College at the University of Oregon with a Presidential Scholarship, and 5 local scholarships from the Mid-Columbia region where we lived. In September, her psychiatrist had told us that Susanna wanted to reduce or stop her meds, but that she did not recommend it.  She said that might be possible as Susanna got older, but was contraindicated now.
Upon her return to UO for her second quarter of freshman year, things began to deteriorate.  Her first roommate, who was from Singapore and with whom she shared great rapport, returned home, and Susanna was assigned someone with whom she shared no warmth.  She had trouble with chemistry, eventually dropping it in the third quarter, meaning her dreams of a career in neuroscience died.  She informed the neuroscience program that she would not continue her internship.  Susanna continued to pick at her skin without respite.  We should have seen this as a mental problem, but again did not, without communication from her health providers.
In March, 2008 she called her mother to say that she had had a "panic attack" and she had asked her boyfriend to take her to Sacred Heart hospital ER.   She was very discouraged about almost everything in the world: the environment, the politics of the US; she felt she had to do something to improve things, but that it was all too much for her.  Susanna appeared very unhappy at UO, and talked of transferring to Long Island University's Global College program.
She saw a private LCSW in Eugene, weekly from April to September in 2009.  She was also seeing a FNP regularly at the UO health center.  Once again, she signed releases of information. I spoke with her often on Skype from Europe where I was working that year; there is a 9 hour time difference.  Even though many times we spoke at noon Oregon time, she was often still in bed; she looked very unhappy, she was without enthusiasm; she seemed to be very flat, and struggled to maintain a high enough GPA to keep her scholarship.
In August, 2009 she broke up with her current boyfriend, and decided to not re-enroll for fall quarter.  She left for Mexico, began traveling around Mexico, often on her own, for the next 5 months.  As we learned later, she began to engage in increasingly dangerous behavior, including running with local friends from the bulls in a Pamplona-like festival (where she fell, and felt miraculously saved when the bull walked around her), and then hitching rides in cars, first with a friend, then later on her own.  No matter how well she liked a town, she seemed able to spend only a very few days there before moving on to the next one.  On January 1, 2010 she stopped taking her meds entirely, without medical consultation.
On March 9, 2010, she arrived back in Portland, no longer picking on herself. She seemed much happier. On Tuesday, March 22, she moved back down to Eugene for spring quarter.  When her mom saw her on Saturday, March 27, Susanna had cut off most of her long hair with a razor blade.  She did not want to use the seatbelt on the way to breakfast at her mother's friend's house.  Later, she wanted to walk back to her house from there, having refused to eat, even though it is probably 10 miles from the campus.  Her mom reports she was ebullient, but too much so.  Mom left her mid-day with good friends in Eugene who told her they would be in Eugene and spend the night with Susanna.  They later called Susanna's mother to express their concern that she was "acting funny."
At 5:00 a.m. on Sunday, March 28, 2010, Sacred Heart Hospital in Eugene called her mother to report that Susanna had been brought in by the police on a 3 day mental health hold.  She had been found not far from her friend's house at 3:00 a.m. or so, in pajamas and bare feet, crying loudly.  She signed an authorization for them to keep her longer and another full release of information for the hospital to talk with us.
We met twice with the psychiatrist in charge of the unit.  We told her everything we knew of this history.  The hospital ordered her files from Hood River and Portland, but we have no way of knowing if anyone carefully reviewed them.  The psychiatrist told us that Susanna had experienced an "unspecified psychotic episode."  She said that Susanna might be suffering from bipolar disorder, but she couldn't make that diagnosis yet.  She provided no medications for depression or the suspected bi-polar disorder, but gave Susanna anti-psychotic drugs.  After having spent the week in Eugene, we left for home after spending time with Susanna at the hospital on Easter Sunday.  We asked the hospital staff when they planned to discharge Susanna and their response was that there was no current plan to do so.  We told them that we wanted to be there when she was discharged, and participate in discharge planning.
On Monday, April 5 (the next day), the psychiatrist called Susan to say our daughter was being released.  Susan expressed her concern about the apparent lack of transition.  The doctor repeated that there was no firm diagnosis (as she had stated 8 days earlier), and no medications were ordered. The psychiatrist said "it may never happen again or it may."  She had arranged for an appointment with community psychiatrist on May 5, one full month later.  When her mother protested the lack of transition, she was referred to White Bird county clinic only.
Susanna took her life on the evening of May 6, 2010 at her Eugene home, not having gone to the appointment with the community psychiatrist the day before.  As far as we are aware, there was never any contact made between Sacred Heart and University health or counseling services, where appointments are available with psychiatrists within 24 hours of referral.
In retrospect, it appears that the hospital staff either did not review Susanna's history carefully or ignored it; ignoring also what we told them.  Had they done so, they might have been able to connect the dots and warn us of the extreme danger Susanna posed to herself.  They discharged her without adequate transition.  They had asked her daily the prescribed questions regarding suicide, but accepted her answers without probing deeper, including her protestations that she "would never do that to her parents."  The staff communicated very minimally with us, despite having an authorization to do so.  The staff did not refer us to outside sources of information and support, such as NAMI, AAS, the Raise/Rise project in Lane Co., or anything other than the county clinic.  They did not suggest we take her home, if she were willing, to reduce her anxiety about already being behind in school. They did not warn us of the risk factors or warning signs for suicide.  They did not suggest we check for pills that might be dangerous.  They ignored the fact, which we discovered later, that when a person who has previously undergone non-suicidal self-injury is admitted to a hospital for a psychotic event, 70% later attempt suicide, according to studies at the University of Texas.  They did not tell us that it is common for those who attempt suicide to say they 'would never hurt family/friends like that.' They did not tell us that the first day after release from a hospitalization for mental illness is the riskiest for suicide, and that being seen by an outside psychiatrist in the first week is very important.  They did not tell us of Thomas Joiner's research on suicide which indicates it is the result of the confluence of thwarted belongingness (isolation) and/or a perceived burden on those we love with the acquired capacity to kill oneself coming from committing non-suicidal self-injuries and/or other increasingly provocative and dangerous experiences.  And they never told us that ECT is still considered the most effective treatment for depression.
Over all these years, no one ever acted as a case manager to coordinate care for Susanna, nor did any provider avert us to the need for case management.   In retrospect, it amazes us that no one ever suggested to us the need for case management, even though in her brief 21 years, Susanna had received professional mental health services from 4 providers in the rural area where we lived, from the largest hospital in the largest city of Oregon, and from private providers, university mental health counselors, and the major hospital in Eugene.  That hospital did not have any sort of MOU to coordinate care with the University, nor to coordinate follow-up with the university health and counseling centers.  I now suspect that each provider cared for Susanna essentially in isolation, basically ignorant of the care provided by others, even though we tried to inform them.
We cannot know that had we been informed of all this, had we followed up on all this information and the suggestions the mental health professionals might have made, had case management and coordination of care been routine, that the outcome for Susanna would have been different.  What we do know is that she would have had a better chance to live.  And we know what happened without our having this information.
In an attempt, however feeble, to bring something good out of our personal tragedy and not have this be the story of other children in the future, I sought out advice and support from a number of professionals in the field of mental health and suicide prevention.  One thing was clear:  mental health providers on the whole are neither trained nor inclined to involve the families (and other supportive persons) of their patients in the treatment of the patient.  I met a member of the Executive Committee of the Oregon Council on Child and Adolescent Psychiatry (the professional organization for child psychiatrists) who invited me to tell this story to their committee and seek help.  I did so in 2011.  Dr. Stewart Newman, an officer of the Council and the father himself of a young daughter who struggles with anxiety, offered to work with me to draft something that the Council could support.  The result was a checklist for providers to use to encourage them to communicate with families and which would justify that communication on the basis of professional ethics, applicable law, and therapeutic effectiveness.   The Council adopted the checklist and rationale for all their members in 2012.  The Oregon Psychiatric Association (the professional association for adult psychiatry in Oregon) followed suit the same year.  A year later, both organizations adopted a checklist for families, to help them know what questions they should ask in order to help protect their family members.  In 2013, Dr. Newman and I received the OPA Access Award, given annually to those judged to have contributed the most to improving access to care for mental health in Oregon.
A number of national organizations have recently voiced their opinions that providers believe that they are prevented from communication by privacy laws when, in fact, there are many situations in which communication is required rather than prohibited.  A spokesperson for the Bazelon Center on Mental Health, a strong advocate for patient's rights, even went so far as to say providers are "hiding behind HIPAA."  The federal Office of Civil Rights (the enforcement arm of HIPAA) has recently issued renewed guidance that encourages communication.  It is my deep belief that if both mental health providers and families/significant others can be made aware of these checklists and the rationale for them, we will save lives.  The checklists are available online through various sources, including: www.nami.org/oregon. 
Checklist for providers link:  Checklist for Providers
Family member checklist link: Checklist for Family and Friends
Jerry Gabay is a member of the Board of Directors of NAMI Oregon, and is co-chair of Providence Health System's Regional Community Collaboration.